SURFACE LAPTOP 3
ข้อมูลเพิ่มเติม >>>
MORE FROM THE LAPTOP YOU LOVE
A new generation of a device people love. New Surface Laptop 3 has been redesigned from the inside out to make a bigger impact on productivity. Faster multitasking, greater security and connectivity, and new, beautiful finishes help you do it all.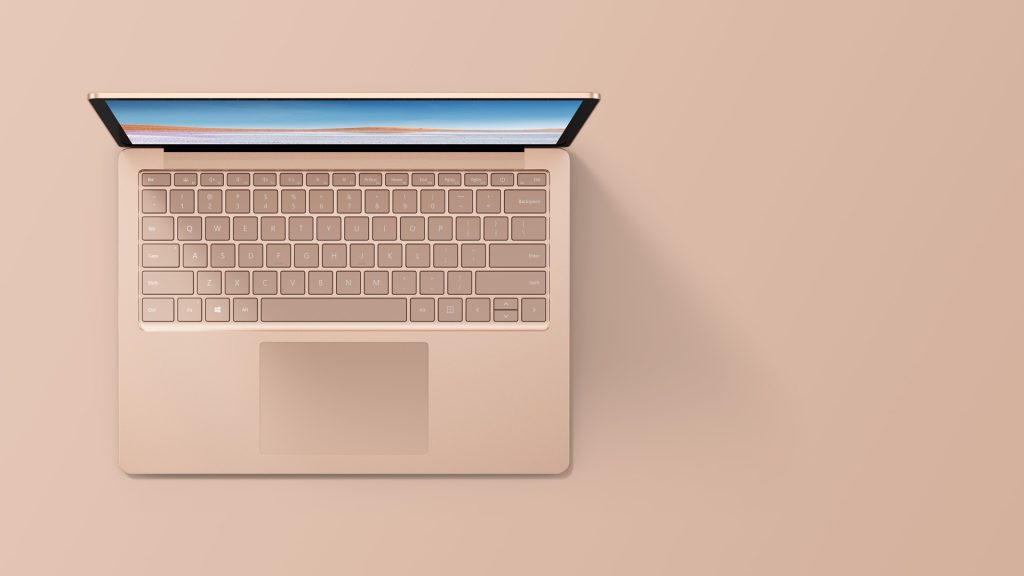 13.5" SURFACE LAPTOP 3
SANDSTONE WITH A COOL, METAL KEYBOARD.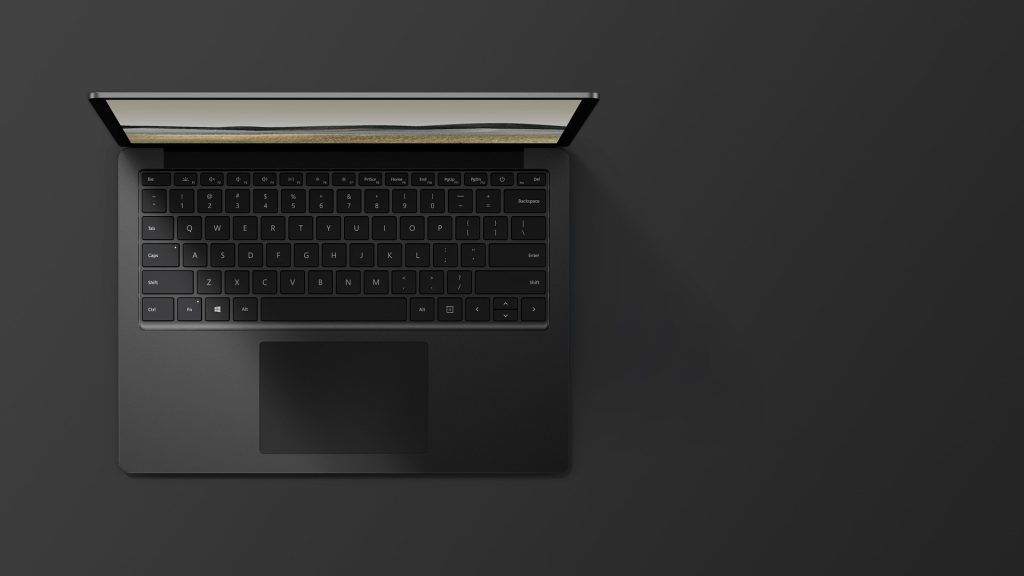 13.5" SURFACE LAPTOP 3
MATTE BLACK WITH A COOL, METAL KEYBOARD.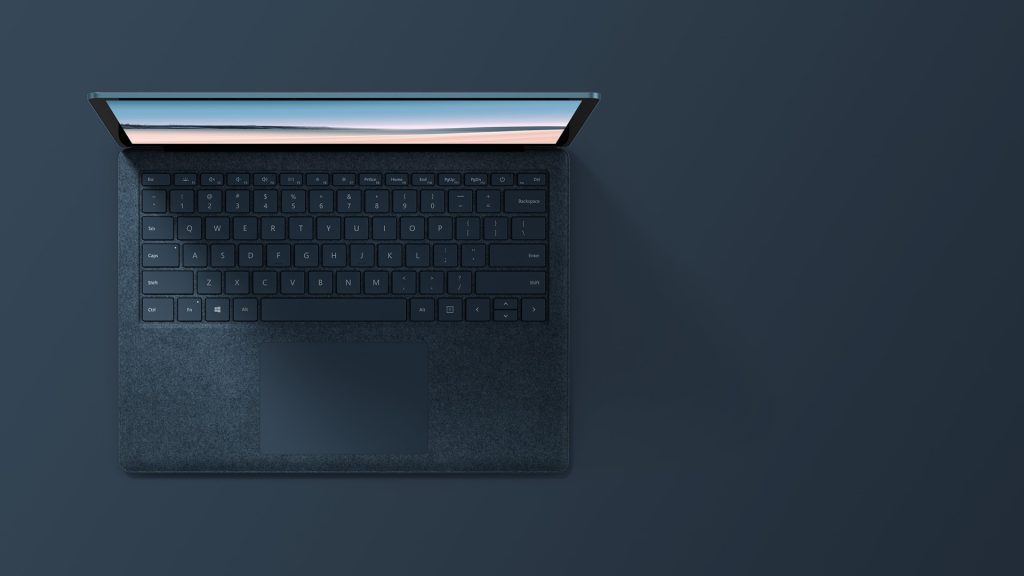 13.5" SURFACE LAPTOP 3
COBALT BLUE WITH WARM, ALCANTARA MATERIAL.
13.5" SURFACE LAPTOP 3
PLATINUM WITH WARM, ALCANTARA MATERIAL.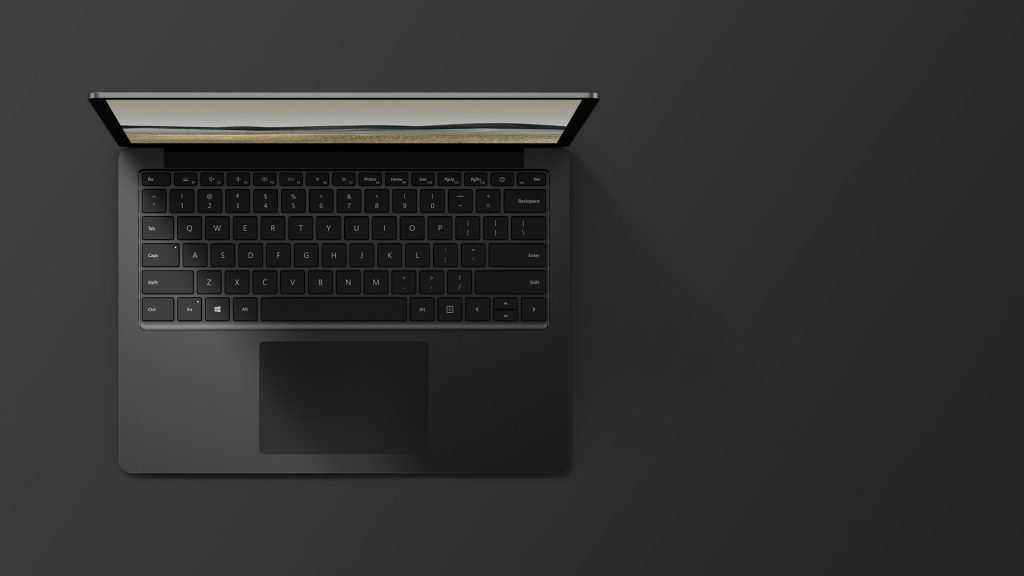 13.5" SURFACE LAPTOP 3
MATTE BLACK WITH A COOL, METAL KEYBOARD.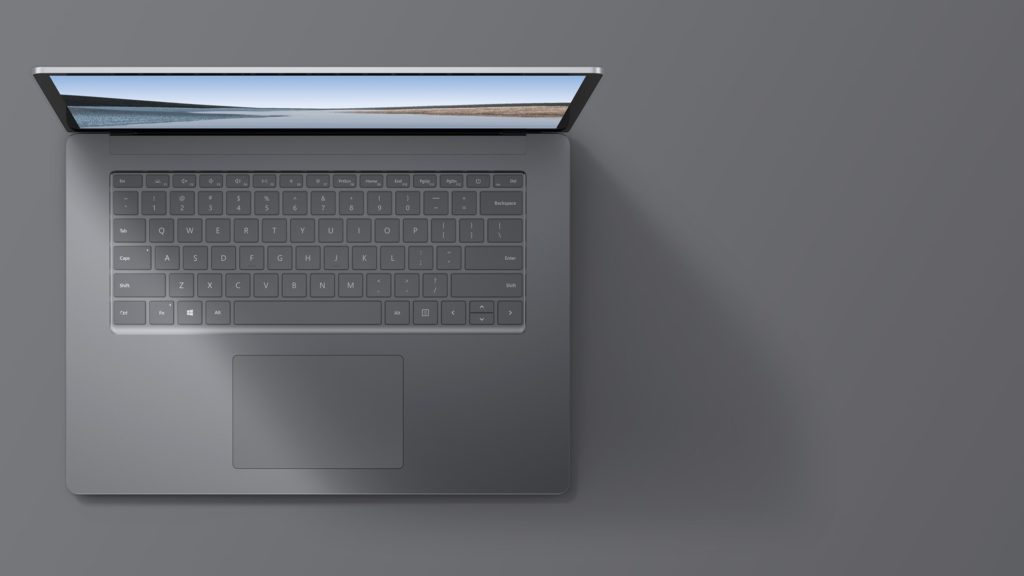 15" SURFACE LAPTOP 3
PLATINUM WITH WARM, ALCANTARA MATERIAL.
POWER FOR YOUR PRODUCTIVITY
New Surface Laptop 3 is a business laptop that has more power than ever to keep pace with your ideas, running the business apps your company depends on and keeping you powered all day.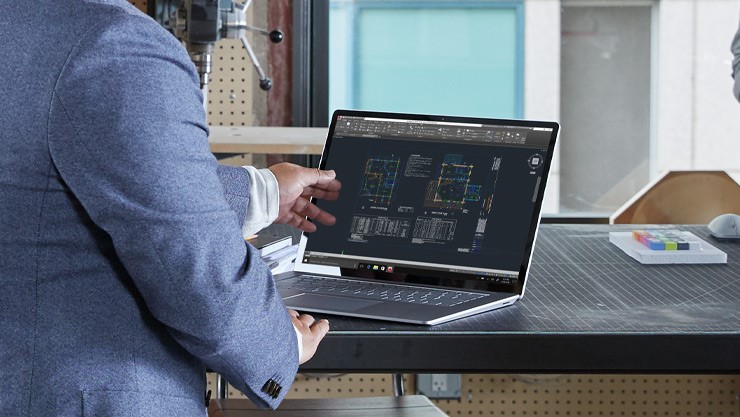 GET IT ALL DONE WITH IMPROVED SPEED AND PERFORMANCE
Breeze through professional-grade software and essential apps with the latest 10th Gen Intel® Core™ Processor,1 improved graphics, and up to 32GB RAM and 1TB of storage.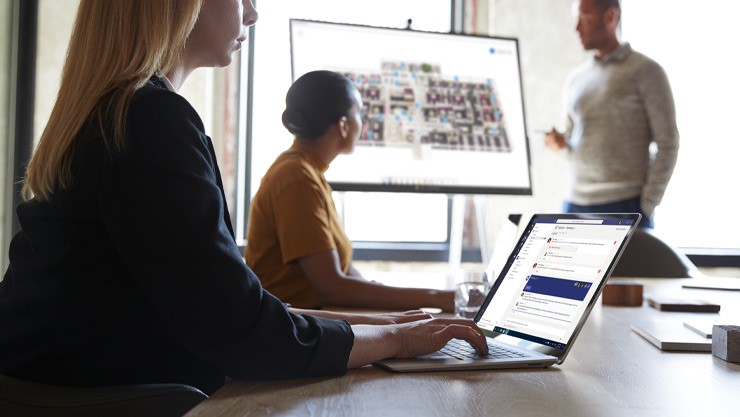 GO FURTHER WITH MORE UNPLUGGED POWER
Fast Charging powers your battery up to 80% in about one hour, and battery life lasts up to 11.5 hours.2 Improved standby extends battery life when you're away.
A COMMITMENT TO INNOVATION, FROM ONE GENERATION TO THE NEXT
Starting at $1,099.99
Make an impact. From your work to your style, new Surface Laptop 3 helps you get it all done. Contact a Microsoft authorized reseller for pricing. Resellers will also help you deploy and manage Surface for your business

1. USB-C™ AND USB-A PORTS
Connect to displays, docking stations and more, and charge accessories.
2. STUDIO MICS AND DOLBY® AUDIO™ PREMIUM
Be heard loud and clear with new enhanced dual far-field Studio Mics and tune into radiant, spectacular sound with improved Omnisonic Speakers.
3. GLASS TRACKPAD AND DURABLE KEYBOARD FINISHES
Navigate easier with a glass trackpad that's 20% larger.6 Industry-leading typing comfort now comes in two finishes: warm Alcantara® material or cool metal.
4. REMOVABLE HARD DRIVE
Maintain control of your sensitive information with a removable hard drive for data retention.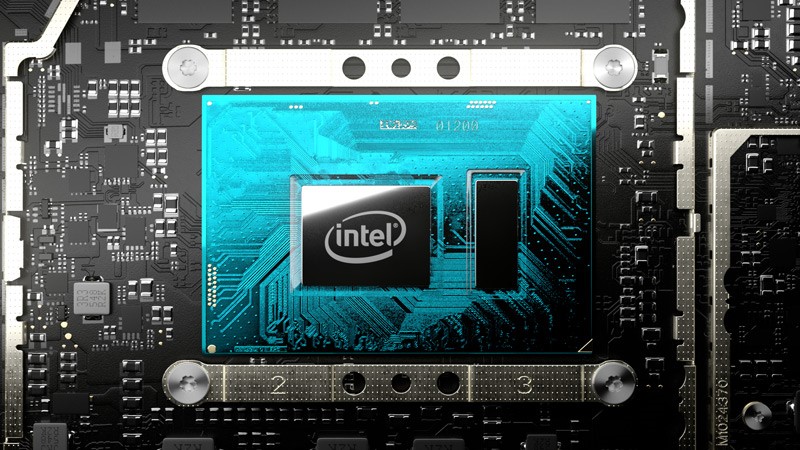 ADAPTS TO HOW YOU WANT TO WORK
Collaborate, connect, and interact your way. This lightweight business laptop lets you choose the ways you work best.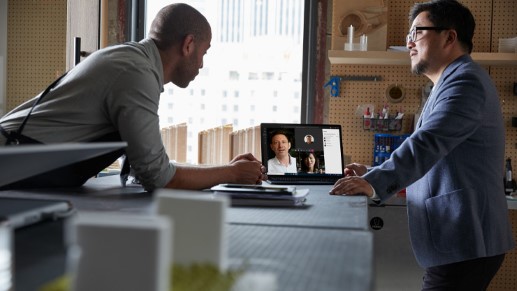 COLLABORATE SEAMLESSLY
Experience premium meeting experiences with immersive Dolby® Audio™ Premium sound, dual far-field Studio Mics, and front-facing, 720p f2.0 HD camera.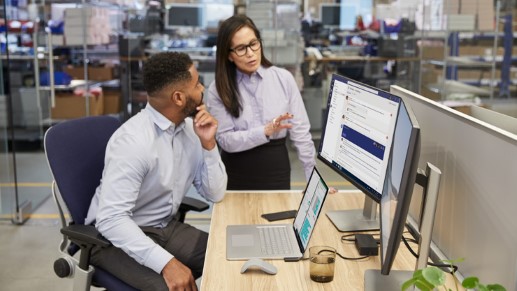 CONNECT BETTER THAN EVER
Connect to displays and peripherals more easily than before with USB-C™ and USB-A ports. With Surface Dock* you can connect to multiple monitors.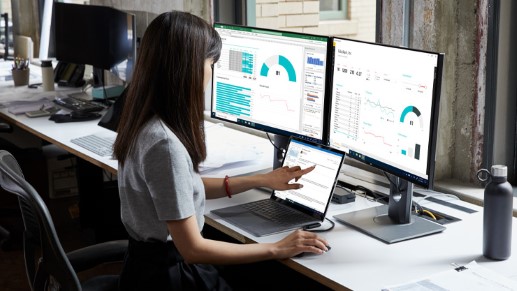 INTERACT NATURALLY
Use the touchscreen to scroll, select, and zoom. Use your voice for dictation. Use the glass trackpad to navigate faster and more easily.
SURFACE FOR BUSINESS UNLOCKS MORE VALUE
Surface customers save time and money with streamlined deployment, modern device management, and built-in, cloud-powered security. Empower people, data, and systems with connected experiences from Surface and Microsoft 365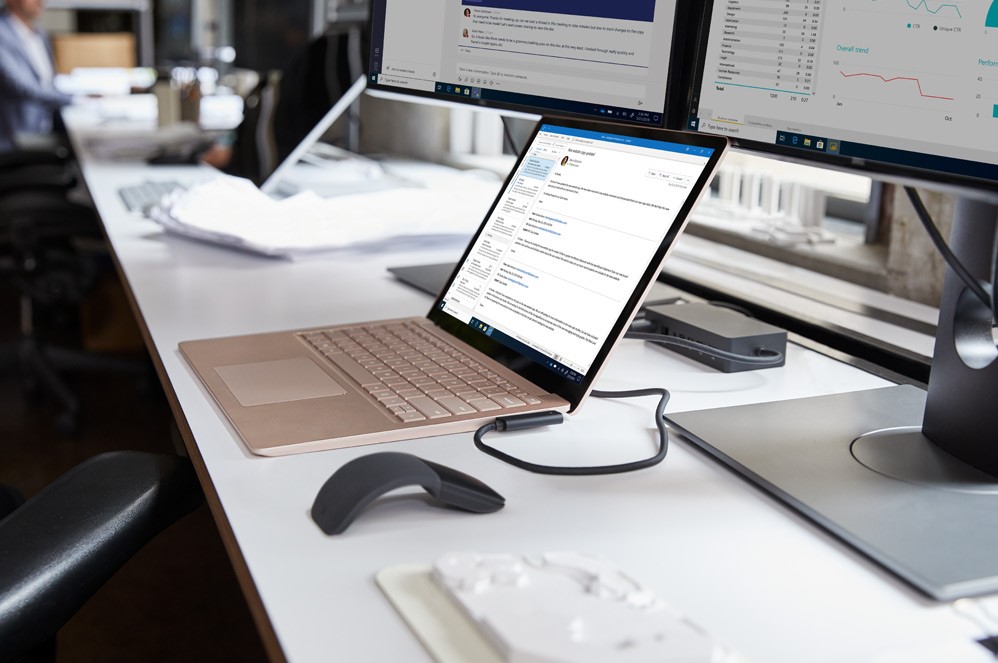 MAKE THE MOST OF YOUR INVESTMENT IN MICROSOFT 365*
Get the essential foundation and familiarity of Windows 10 Pro, the protection of Microsoft Enterprise Mobility + Security, and Office 365.*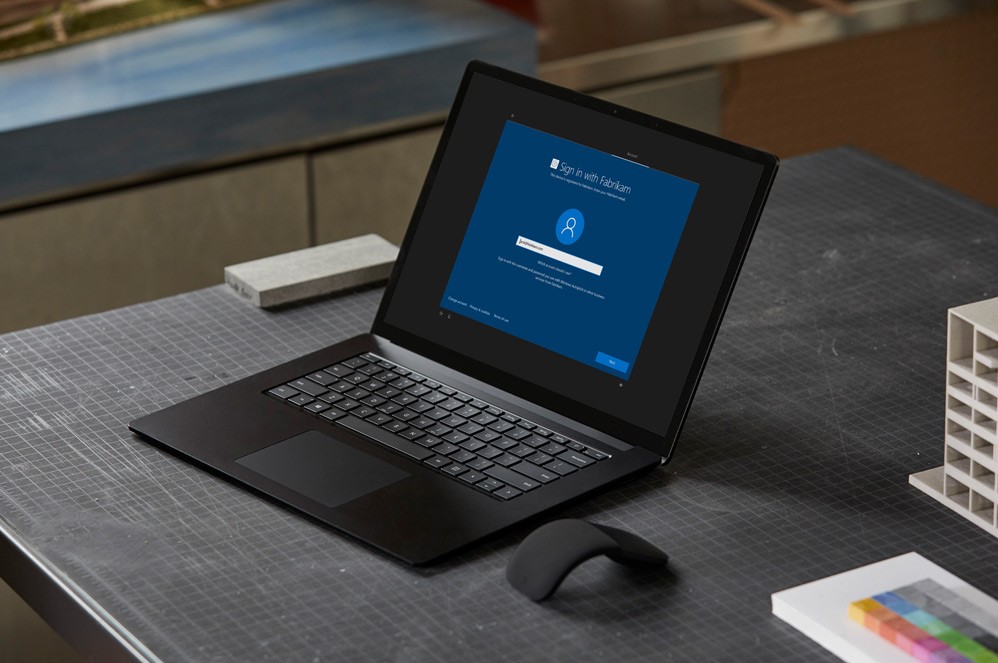 DEPLOY AND MANAGE WITH EASE
Remotely control firmware-level functionality with a custom Unified Extensible Firmware Interface (UEFI) paired with Windows AutoPilot, Surface Enterprise Management Mode (SEMM), and Microsoft Intune.*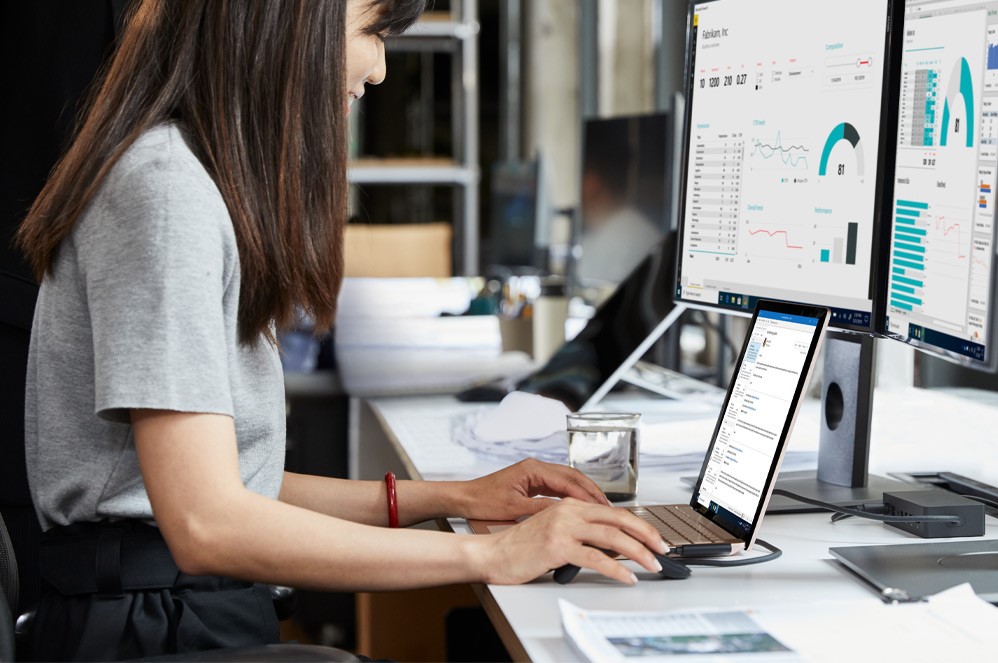 PROTECT DATA WITH ENTERPRISE-GRADE SECURITY
Allow IT to control user access with BitLocker, discrete TPM chips, and cloud-powered intelligent security with Microsoft Defender Advanced Threat Protection (ATP).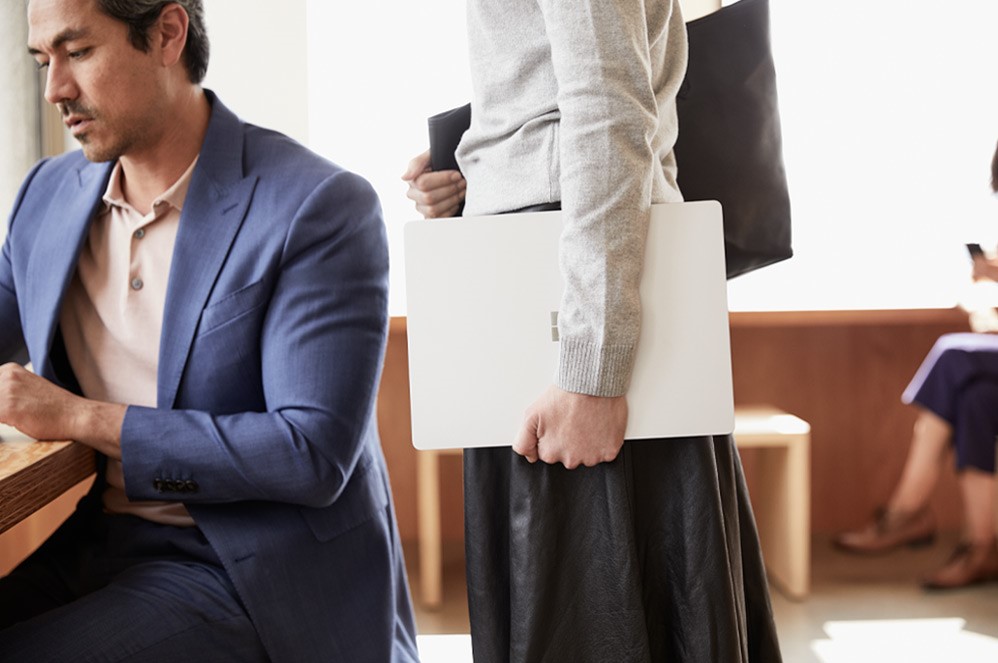 ADVANCED EXCHANGE
In addition to the standard hardware warranty, commercial customers get Advanced Exchange – expedited replacement at no additional cost.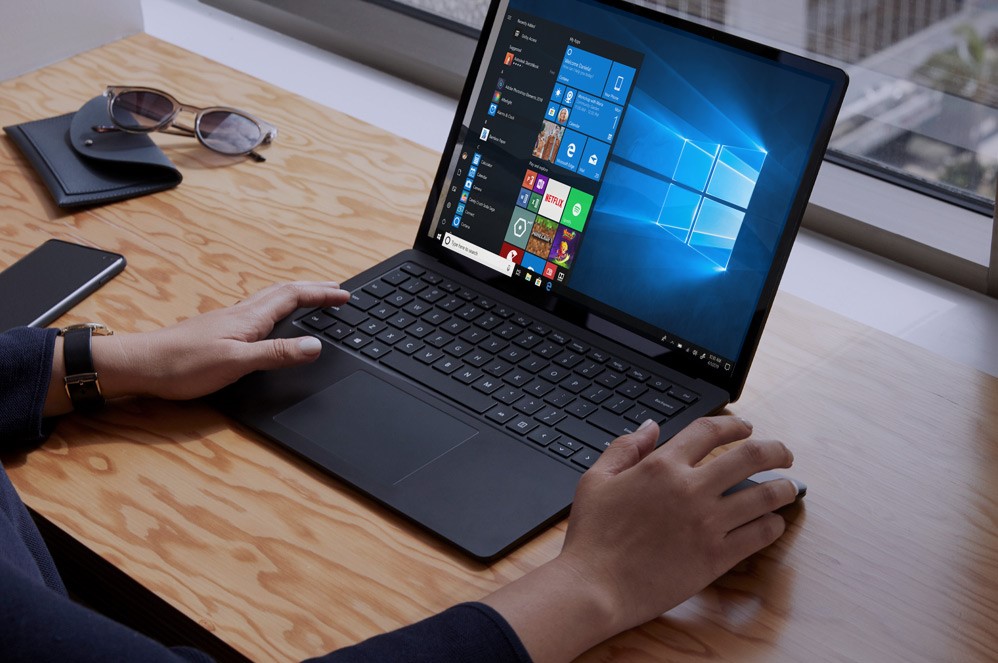 WINDOWS 10 PRO, THE PLATFORM YOU TRUST
Windows 10 Pro offers advanced security protections, enterprise-level manageability, and enhanced productivity tools.